Youth Ski Trip 2022
January 7 @ 1:30 pm

-

January 9 @ 6:00 pm

$150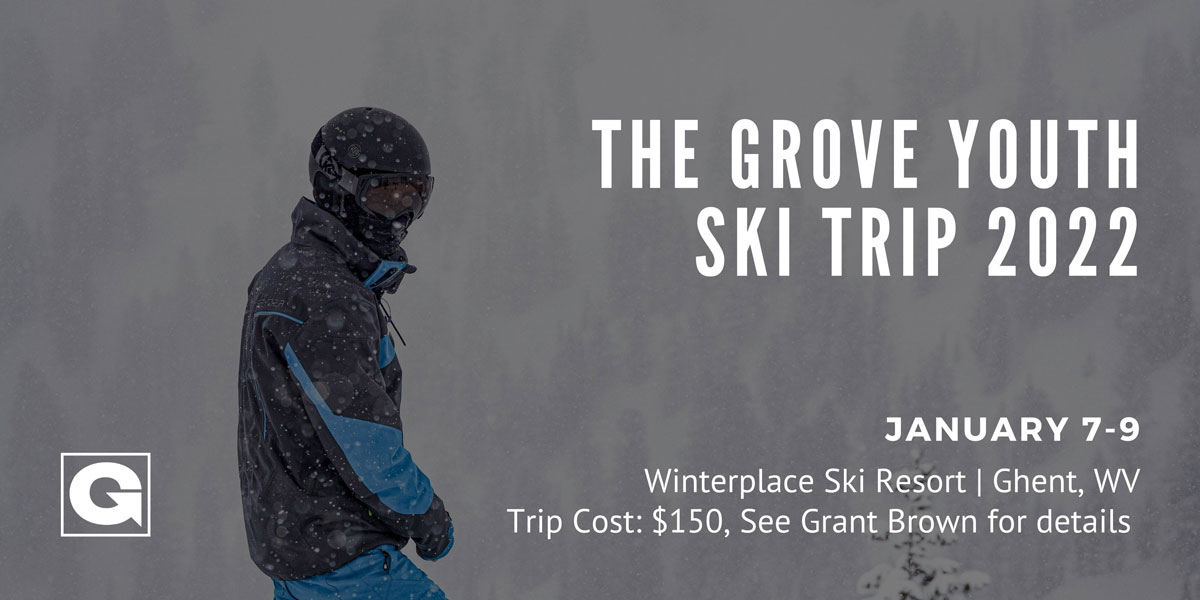 Ski Trip 2022
The weekend of January 7 through January 9, 2022 our students will be taking a ski trip to Winterplace Ski resort in Ghent, West Virginia. The students will stay with group leaders. The cost will be $150.00. The cost does not cover travel meals or lessons for skiing/snowboarding (Optional). First deposit is due by December 12, 2021 of $50. The other $100 is due by January 2, 2022.
This year's winter retreat will be at Winterplace Ski Resort in Ghent, West Virginia. Our aim is to connect with students (grades 6 – 12 and college) through fun activities like skiing or snowboarding while also teaching them about Jesus Christ.
Upon arrival to Winterplace Ski Resort, we will have the students be fitted for rentals and enjoy a night of worship. Saturday morning we will head to the slopes to ski and snowboard for the day. We will return to the church Sunday with an arrival time between 3-5 p.m.
We will have a meeting Wednesday, January 5 for all those who plan to go on the trip. Please plan to be at this meeting as there will be a waiver for each individual who plans to ski/snowboard that is required by Winterplace Ski Resort.
Please contact Grant Brown for more information. 423-368-3130